Langkawi UNESCO Global Geopark
Endorsed as the 52nd Global Geopark by UNESCO in 2007, a first for the South East Asia region, the Kilim Geoforest or Kilim Karst Geoforest Park offers stunning sigths of limestone rocks, fossils and mangrove swamps that dates back millions of years. Kilim is the only place in Malaysia where you can find the coexistence of coastal karst and mangrove ecosystems.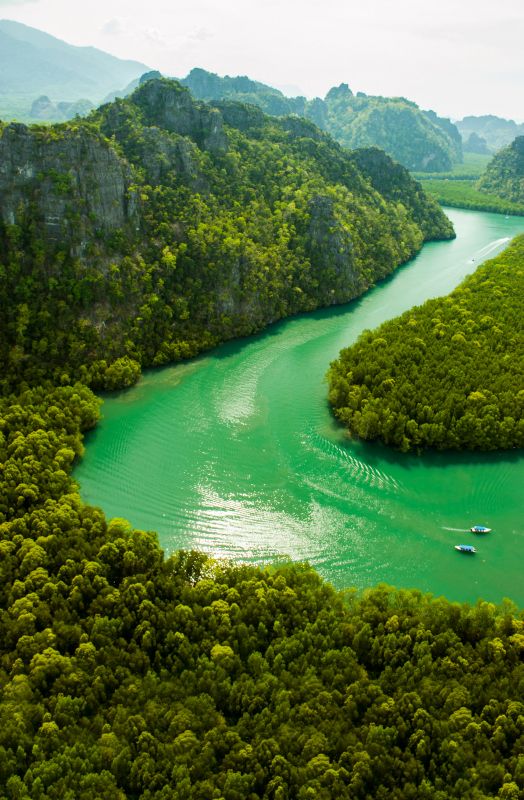 Celebrating Earth Heritage
The Geopark has the best-exposed and most complete Palaeozoic sedimentary sequence in Malaysia, from the Cambrian to the Permian period. Langkawi UNESCO Global Geopark was part of Sibumasu Block. During Early Permian, the Sibumasu Block broke out from Gondwanaland, rifting northward and collided with the East Malaya-Indochina Block to form the Southeast Asian mainland. Later, during the Mesozoic, the islands underwent a major tectonic event that resulted in the emplacement of its numerous granitic rocks. At the same time, the entire Peninsular Malaysia was uplifted, including the Langkawi islands. Much of the geological development was somewhat linked to what had happened in the old supercontinent Pangea and southern hemispheric Gondwanaland since more than 550 million years ago. What we have in Langkawi today is the combined result of these various processes and the ongoing weathering process that has taken place since the Langkawi land was brought to the surface around 220 million years ago.
Source: UNESCO.org
Uncover Langkawi's Mangroves
Flying High at Kilim Geopark and Mangroves
Keep your eyes open and be on the lookout for Brahminy Kites and Sea Eagles on some of your natural wildlife during your visit to the Kilim Geoforest or Kilim Karst Geoforest Park. The co-existence of coastal karst and mangrove ecosystems means flora and fauna along the intricate network of streams are hidden coves is amazingly diverse.
Be patient and use your sharp observation power to scan the craggy, limestone outcroppings rising sharply out of the Andaman Sea which are an ideal habitat for birds and other rainforest dwellers.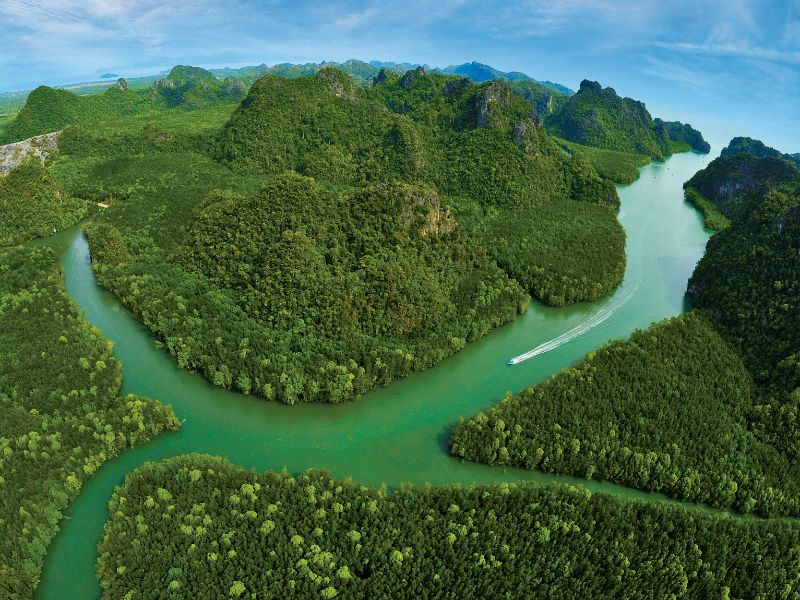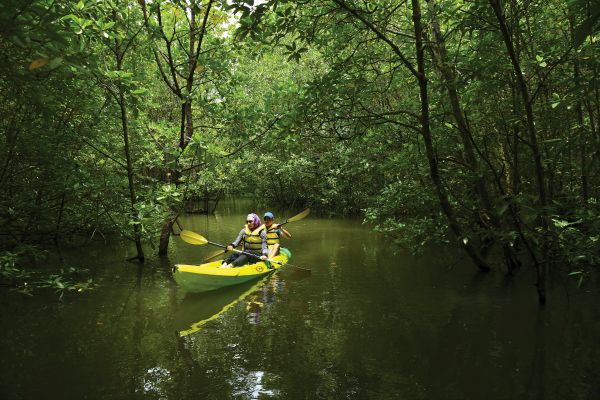 Nature's Playground: Kubang Badak River Mangroves
The low-lying estuary of Sungai Kubang Badas is one of Langkawi's best kept secrets. It is one of the gazetted UNESCO Geopark areas where flat coastal plains, mangrove forests, intertidal sand and mudflats abound, a crucial spawning and feeding ground for many species of fish, prawns, shellfish and other marine fauna.
The large tracts of the intertidal flats are used as culture beds for cockles whilst doubling up as a vital refuelling and roosting sites for migratory shorebirds during their annual migrations. Chances are good for spotting White-bellied Sea Eagles, Brahminy Kites, Kingfishers and Herons. Sightings of Mudskippers, Fiddler Crabs, Monitor Lizards and the occasional Otters.