World Class Dining at The St. Regis Langkawi's Restaurants
The St. Regis Langkawi Resort offers an exclusive dining experience in a variety of exquisite settings. Each restaurant's expertise is reflected in thoughtfully composed menus that infuse freshly imported ingredients with local spices.
Decadent breakfast or the chef's contemporary continental delicacies are the main focus at L'Orangerie – a gastronomic Garden of Eden. Dinner at The St. Regis Langkawi is an experience in itself, as the restaurant's signature modernist Middle Eastern and Asian dinner specialities appear to rival the stunning sunset vista at sundown.
Destination dining soars to new heights at Kayuputi, The St. Regis Langkawi's celebrated over-water restaurant and bar with live jazz where a gourmet Malaysian Riviera dining experience awaits. Helmed by acclaimed Executive Chef, Gaetan Biesuz sumptuous Asian-influenced haute cuisine and reinterpretations of regional recipes are complemented by inventive cocktails and classic tipples. For lunch, the restaurant welcomes you to unwind in the relaxing atmosphere as you savour scrumptious delicacies that spice up your afternoon.
Interactive culinary experiences keep young guests engaged at Gourmand Deli where resident chefs guide the little ones on sandwich and pizza-making. A convivial go-to outpost for couples, families and friends to bond, it is also the place to customize a gourmet picnic, herald special occasions like Easter and Christmas with festive and artisanal comfort food or reconnect over cups of Lavazza coffee or TWG infusions with handcrafted breads, confections and French pastries.
In tribute to the original Bloody Mary cocktail of The St. Regis New York, savour Lang Mary - the local equivalent of the famous classic at The St. Regis Bar, for a post-dinner indulgence nightcap. Bedecked with over a thousand New and Old World labels and vintage champagnes in its floor-to-ceiling modern cellar, The Decanter Wine Bar - a speakeasy wine bar ensconced within The St. Regis Bar – is a wine lover's dream space for sampling and sharing tasting notes with likeminded enthusiasts.
Customized in-dining options in the privacy of guests' own villas can also be arranged for breakfast, lunch or dinner on request. In addition, guests can enjoy private cabana dinners by the beach, with the best views of the sunset.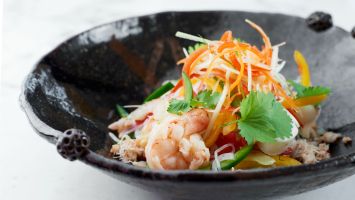 L'Orangerie
Modelled after aristocratic palatial glass houses where orange and citrus trees thrive, protected from extreme weather, the L'Orangerie restaurant is a culinary Garden of Eden where intrepid gastronomes can wine and dine to their hearts' content. LEARN MORE >
Kayu Puti
Conceived as an experiential destination dining haven, Kayuputi is the signature restaurant and crown jewel of The St. Regis Langkawi. Uninterrupted views of the Andaman Sea and tropical greenery at the outdoor terrace mean few gourmands can resist its siren's call to embark on a fantastical, romantic culinary sojourn away from the ordinary. LEARN MORE >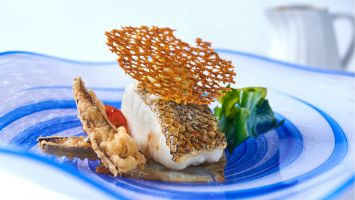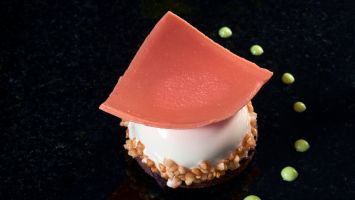 Gourmand Deli
The sharing of good food and memorable meals celebrated by St. Regis Family Traditions holds true at Gourmand Deli, the go-to outpost for fine delicatessen treats. Chefs readily welcome and engage with cherubic young guests via interactive experiences; guiding the little ones on sandwich-making or inviting them to customize and bake pizzas at the dedicated communal marble worktop. LEARN MORE >
The Drawing Room
Curated from the designer's premise of 'paradise found and refined' and the 16th century 'withdrawing room' for post-dinner soirées, The Drawing Room is a transcendental part of The St. Regis Langkawi's entrance and opulent lobby. LEARN MORE >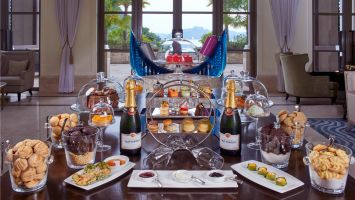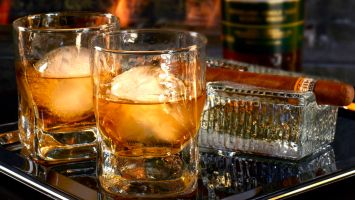 The St. Regis Bar
Inspired by the mystical, and idyllic cove where the resort is located in, The St. Regis Bar has incorporated materials from the region to create a warm and inviting ambience for our guests. LEARN MORE >
Decanter
Articulated with lustrous marble surfaces and bronzy metallic accents, this inner sanctum embodies the panache of a gentlemen's club yet is subtly suffused with modish elements to suit today's highly discriminating sojourners. LEARN MORE >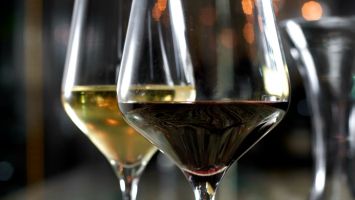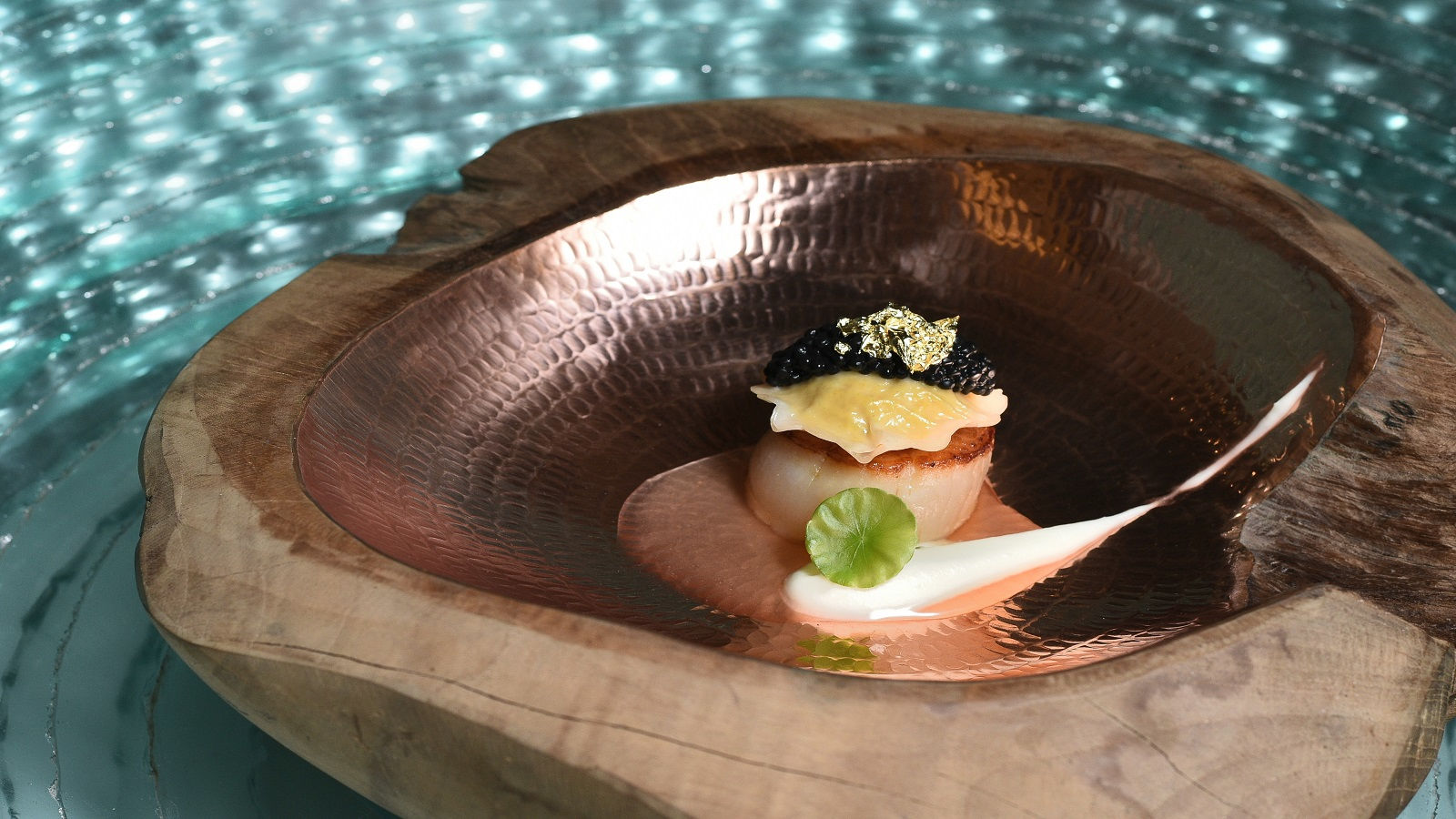 24-Hours Private Dining
With round the clock availability, our guests have the option of private dining service in the comfort of their own room while our chefs prepare your favourite meals from our handcrafted menu. LEARN MORE >