Attractions in Langkawi
Langkawi Island consists of legendary and mystical tales spun around different sights. Although these legends have existed since ancient times, many of them have survived the test of time and remain fresh in the minds of the locals. Langkawi legends form part of the allure of these sights, offering visitors a truly inspirational and memorable encounter with nature. Nearby and easily accessible by a short drive, set out to explore these sights.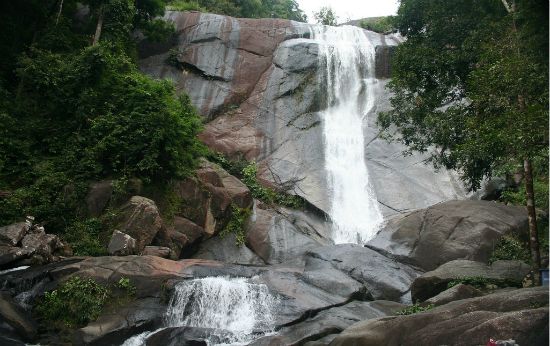 Telaga Tujuh (Seven Wells)
The Seven Wells Waterfall is locally known as Telaga Tujuh. Renowned for seven interconnected natural pools formed at different levels with water from seven waterfalls at Mount Mat Cincang, the second highest mountain in Langkawi. Legend has it that fairies once resided in this area, making this natural attraction one of the most picturesque and scenic. Be it a dip in the cool, clear waters, or a soak in the natural pools, this 'must visit' spot exudes an unmistakably magical aura about it.
Gunung Raya Mountain
At an altitude of 881 meters, the mountain's mist-covered peak is Langkawi's highest. It is accessible after a twenty-minute drive on a paved road which cuts through the dense forest. Be sure to marvel at the abundant flora and fauna of the rainforest along the route. Close to 200 species of forest birds thrive in their natural habitat at the foothills of the mountain, especially during the months of October and April when winter migration takes place.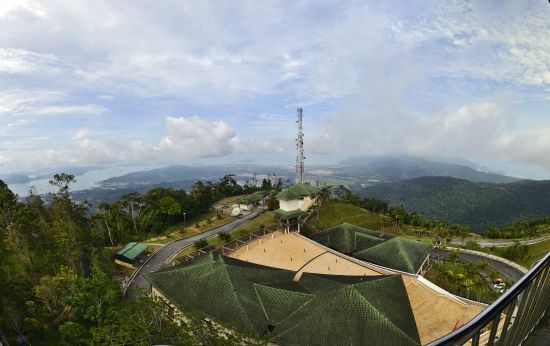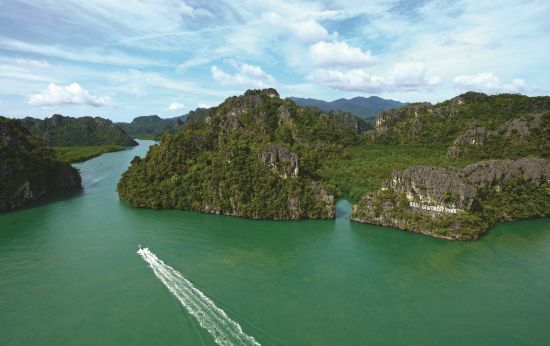 Kilim Karst Geoforest Park
In 2007, UNESCO officially declared the Langkawi archipelago as one of the 94 globally recognised Geoparks found in 27 countries around the world. As one of the three geo forests with unique geological significance, Kilim Karst Geoforest Park is a collection of massive mangrove ecosystems and wildlife sanctuary that astounds with its tranquil beauty and endemic biodiversity. The biggest hot spots of ecotourism in the entire region is protected by the Peninsular Malaysia Forestry Department. Walk along wooden platforms through a mangrove swamp which abounds with majestic eagles, mischievous macaques, otters and sleeping bats; surrounded by the natural beauty of overhanging Bogak trees and the unique maze of 550 million year old limestone formations.
Island Tours
A relaxing boat tour to view several famous islands nearby and the second largest lake in Langkawi. Surrounded by dense rainforests, the formation of a serene freshwater lake known as Tasik Dayang Bunting orPregnant Maiden Lake was due to the collapse of a huge limestone cave. The lake's mythical name came from the marble and granite bedrock formation resembling that of a pregnant maiden lying on her back. Watch eagles soar at close range, frolic in the turquoise blue waters of Pulau Beras Basah or enjoy a relaxing picnic on the white sandy beach as part of this fun tour package.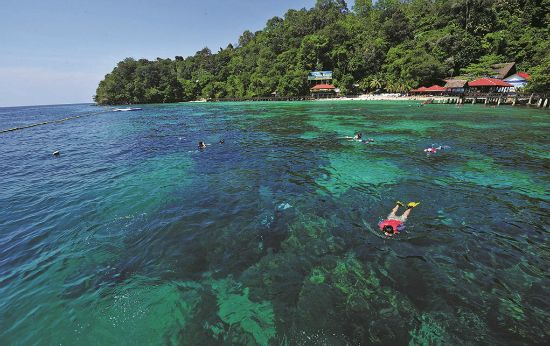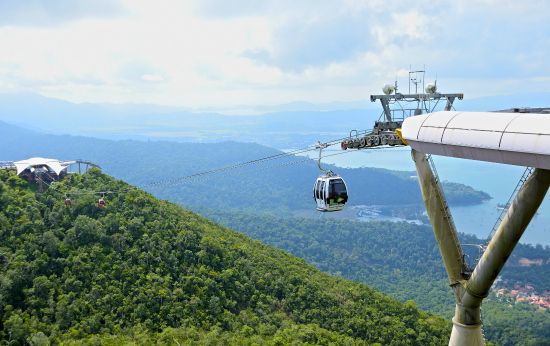 Cable Car, Hanging/ Suspension Bridge at Gunung Mat Cincang
As the second highest mountain on the island and the oldest rock formation in Southeast Asia, Gunang Mat Cincang is famous for its remarkable views of Langkawi. Have first-hand look at the breath-taking 360° vistas from the newest cable car attraction bearing passengers more than 700 meters above sea level, and the 550 million year-old sandstone outcrops, towering mountains and surrounding islands. There are a total of three stations which lead to a buffet dinner restaurant at the peak of the mountain.
The Els Club Teluk Datai - Rainforest Course
Designed by golfing legend, Ernie Els, this 18 hole, 72 par championship golf course is an enthralling tee-off point in one of the world's most outstanding settings. As a tribute to such exceptional surroundings, the 47-hectare course stretches all the way to the coast, giving golfers a majestic view of the emerald green Andaman Sea.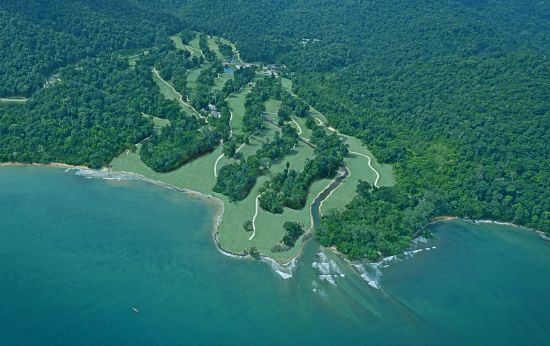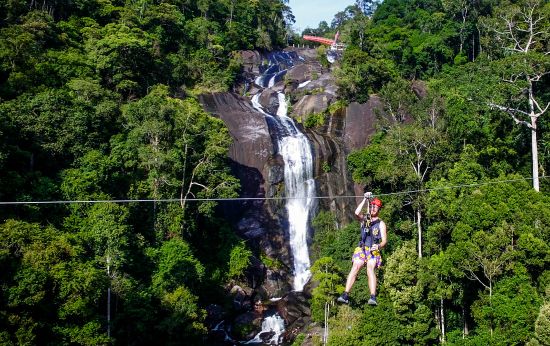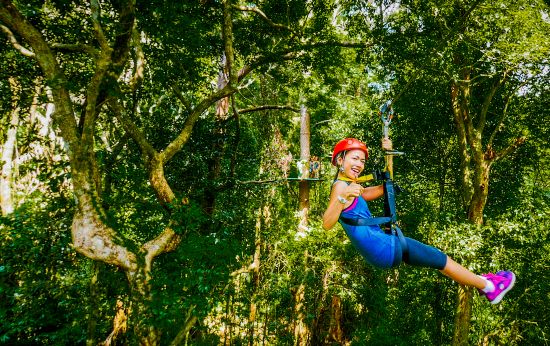 Umgawa Zipline Eco Adventures
Short 30-minute drive from the The St. Regis Langkawi to the oldest Rainforest on the planet: Umgawa Legendary Adventures' eco-adventure treetop zipline tour is a fully guided and exhilarating way to experience the rainforest, learn of Langkawi's natural treasures in an educational, safe, but adventurous outing. See views of Telaga Tujuh Waterfall (Seven Wells), the Andaman Sea, the Matchinchang Cambrian Geoforest, that can't be seen or experienced from anywhere else on the island. Learn about flying primates called Colugos, Dusky Monkeys, Langkawi's famous hornbills nesting and feeding its young; take in some of Langkawi's stunning, exotic flora as you glide through a carefully designed and planned eco-tour.
7 Wells Waterfall - Jalan Telaga Tujuh, 07100 Langkawi, Malaysia
| | |
| --- | --- |
| Tel: | +604 950 2828 |
| Mobile: | +601 343 8900 |
| Email: | info@umgawa.com |